LABIANA GROUP closed with great success its sixth participation to CPhI 2017 exhibiting with its own stand.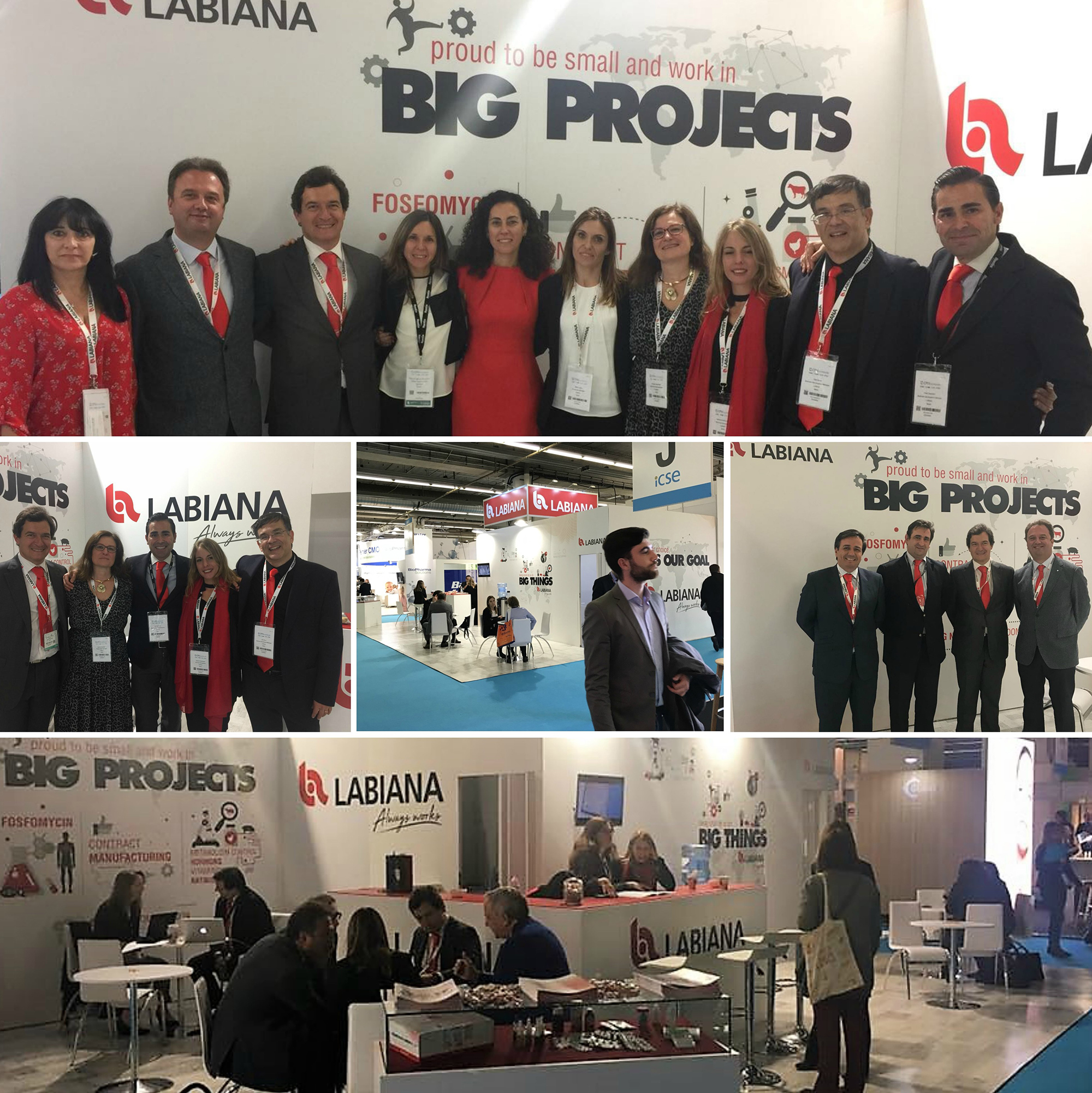 CPhI has become an essential event for both companies of the group (Labiana Pharmaceuticals and Labiana Life Sciences) not only to continue build-up relations with the current customers but also to identify new partners, opening new markets and new business opportunities.
More than 250 meetings have been held among the General Management, the Contract Manufacturing department, the Purchasing, and Export department, and results have been very promising.
What makes LABIANA GROUP more attractive to customers are the complementarity and flexibility of its two manufacturing plants (human and veterinary), each one focusing on its pharmaceutical specialties and capabilities. The new potential clients, especially from Asia and Middle East, who visited our stand have very much appreciated this competitive advantage.
Thanks to the rebranding and to the promotional and marketing actions carried out throughout 2017, LABIANA continues to consolidate its position among the leading companies in the sector.
We would like to thank all customers and suppliers who came to visit our stand last week in Frankfurt. We take this opportunity to invite you to our next big events of 2018: CPhI in Madrid (9-11 October 2018) and EuroTier in Hannover (13-16 November 2018).