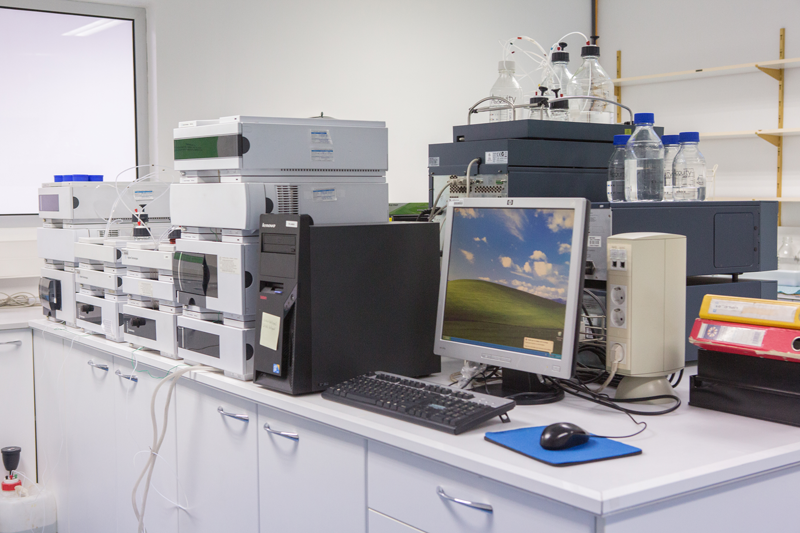 LABIANA also provides product research and development services for human and veterinary pharmaceutical companies, including developing formulas for new registrations, updating formulas for compliance with new regulations, improving current formulations or carrying out studies of the possible impact of a change in manufacturer.
Galenic development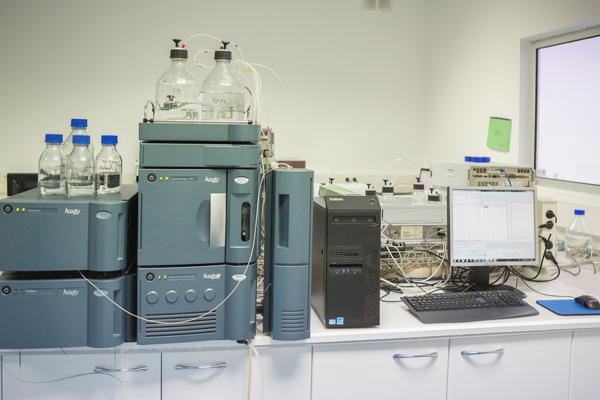 LABIANA's knowledge of galenic development enables it to transform ideas into excellent products. Working in close collaboration with the analytical development laboratories, the formulations are designed and tested, the corresponding analyses and stability studies are carried out to ensure the best formulation quality, and at the same time the corresponding manufacturing and registration documentation is drawn up, to ensure the success of the product.
Galenic development is also the first step before moving any production to a new plant, to evaluate the impact of a change in manufacturer. This service also offers clients the opportunity to carry out preliminary tests to improve formulations, as well as recommendation of changes for adaptation to new regulations or requirements. Finally, our experience developing own brand products provides great added value.
Analytical development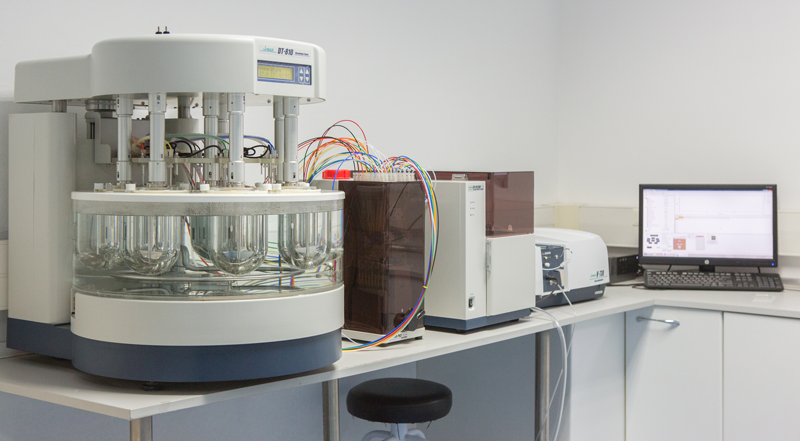 In the ​​Analytical Development area, LABIANA offers a wide range of services for pharmaceutical and veterinary industries. All projects are evaluated by a broad group of experts from different scientific fields (pharmaceutical, chemical, biological, biochemical) to offer an effective service to our client.
Characterization studies for an active ingredient and other raw materials:
Development and Validation of analytical methods for an active ingredient (concentration, degradation products and residual solvents)
Characterization of the impurity profile
Study of solubility in different media
Studies of forced degradation ("Stress testing") of active substances
Carrying out ICH stability studies for an active substance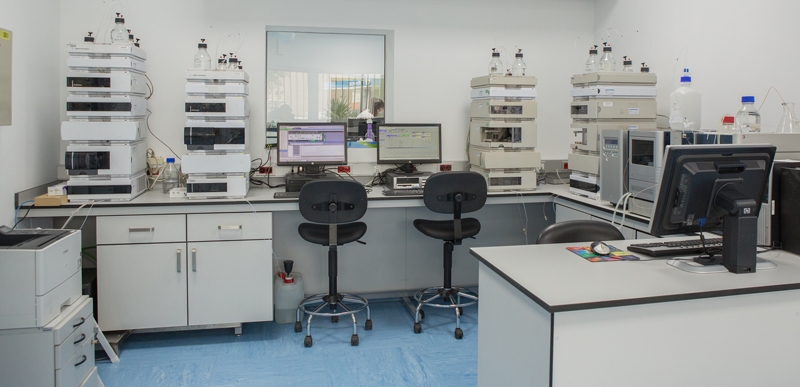 Drug characterization studies:
Analytical characterization of a reference product in the galenic development of a generic development and validation of analytical methods in the finished product (concentration and degradation products)
Studies of stress degradation ("stress testing") of the drug
Development and validation of the discriminatory dissolution test method (search for dissolution media for galenic formulation studies)
Dissolution profile analysis.
Comparative evaluation with the reference product according to ICH
Validation and control of cleaning techniques for production equipment
Trace analysis in surface controls (machine cleaning)
Method for determining water content. Transfer of analytical methods
Analytical techniques:
Gas Chromatography, Flame Ionization (GC-FID)
Gas Chromatography, Head Space
Liquid Chromatography (HPLC), diode array detector
Liquid Chromatography (HPLC / UPLC), diode array detectors and refractive index
Infrared spectroscopy, FT-IR
Molecular absorption spectrophotometry, UV-Visible
Potentiometry and Volumetry
Regulatory Affairs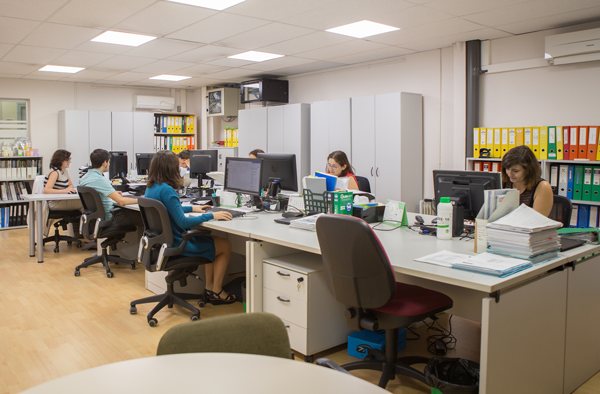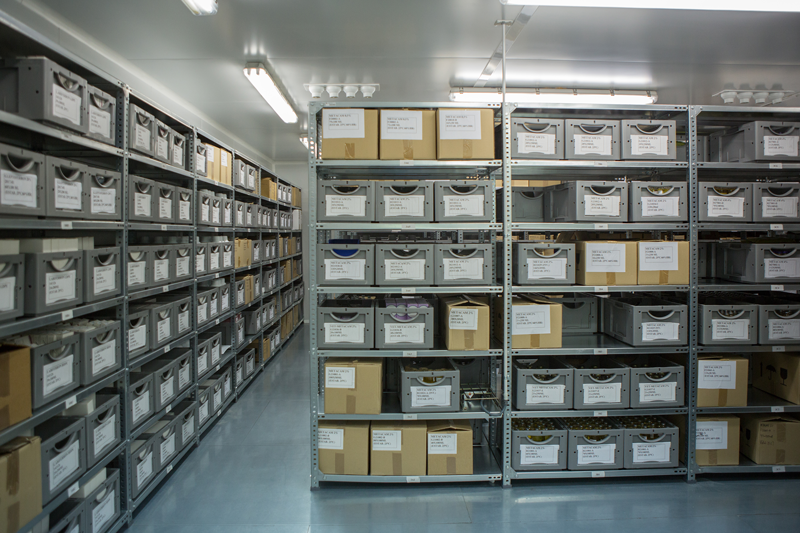 LABIANA Regulatory Affairs department conducts product registration procedures quickly and efficiently, contributing to the development of proprietary brands to expand projects in many global markets, as well as for third-party clients.
We prepare registration dossiers that include all the documentation and tests required by current legislation in each country and, in particular, we are dedicated to:
Preparation of technical documentation for human and animal health pharmaceutical specialties; as well as products for animal feed • Creation of conditioning material technical files and texts
Supervision of preclinical and clinical studies necessary for preparing the registration dossier
Coordination and supervision of the different phases in the development of a new drug (such as galenic developments, development and validation of analytical methods, production of pilot batches, etc.)
The Regulatory Affairs team has extensive experience in registering dossiers in Europe and in major non-European markets such as the Middle East and North Africa, Sub-Saharan Africa, East Asia and Southeast Asia, Central and Latin America. Thanks to close collaboration with local customers and distributors, LABIANA currently has registrations in almost all European countries, as well as in other countries worldwide such as Morocco, Algeria, Egypt, Albania, Serbia, Pakistan, Thailand, the Philippines, Taiwan, Cuba, Mexico, Ecuador, Colombia, Chile and many more.
Careful attention to the quality of the dossiers and the evolution of the business have also enabled the registration of new own-brand products, creation of DMFs, obtaining a CEP, registering patents, expanding pharmaceutical forms and target species. Applying the different forms of registration: national, decentralized, mutual recognition, etc. procedures, either with local and foreign drug authorities and agencies.