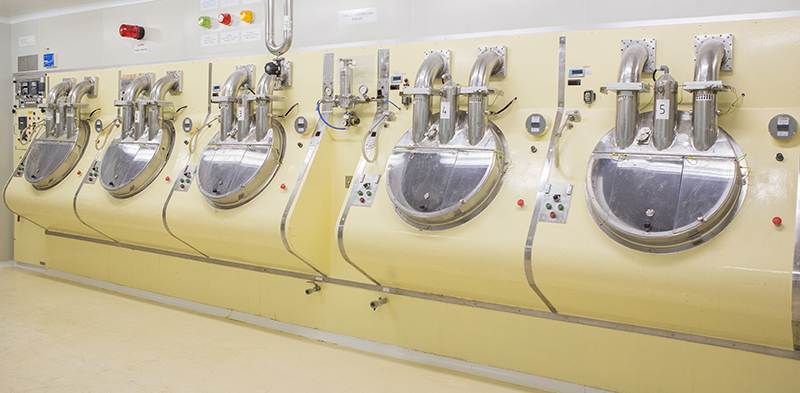 In Spain LABIANA has two plants for manufacturing its own products as well as products for third parties. In addition to EU-GMP certification, we have obtained manufacturing authorizations from different international health authorities, such as Iran, Saudi Arabia and many more.
Labiana Life Sciences, Terrassa (Barcelona)
Labiana Life Sciences plant is located 30 km from Barcelona and 35 km from El Prat International Airport. It specializes in manufacturing veterinary products and has a 9000-m2 industrial area, ​​ including a sterile manufacturing area, a liquid and solid manufacturing area, climatic chambers and a warehouse with 4600 locations. Within the warehouse, there are areas dedicated to products with special conservation conditions, such as a zone for products between 2 and 8 ° C and another for products between 15 and 19 ° C.
In addition to the production areas, Labiana Life Sciences places at the disposal of its customers all their infrastructures, from development laboratories through quality control laboratories, as well as climate chambers, to carry out product stability studies, either real-time or accelerated.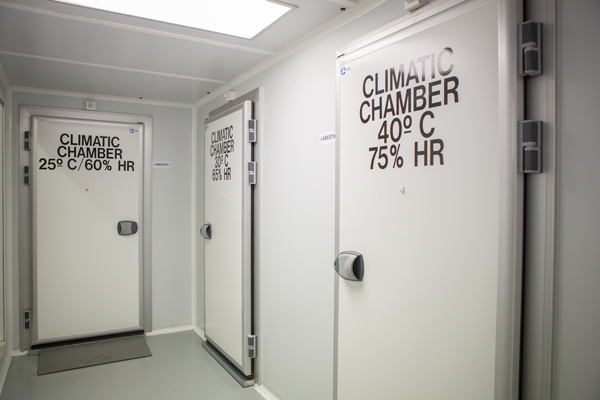 | | | |
| --- | --- | --- |
| CLIMATIC CHAMBERS | DIMENSIONS (CHAMBER) | CAPACITY (TRAY) |
| 25ºC 60 % RH | 63 m2 | 174 m2 |
| 30ºC 65 % RH | 8 m2 | 22 m2 |
| 30ºC 75 % RH | 29 m2 | 84 m2 |
| 40ºC 75 % RH | 8 m2 | 22 m2 |
During the latest years, Labiana Life Sciences has progressively increased investments in order to give its clients a better service.
The main investments undertaken by Labiana Life Sciences in recent years have been:
Expansion of 200 m2 in secondary conditioning areas of the sterile production area
Warehouse expansion (10% increase in locations)
Renovation and total updating of the Laboratories of Quality Control Physicochemical
Acquisition of a packaging machine for oral liquid products, with 12 formats available (from 150 ml to 5 liters) with a continuous weight control that ensures correct dosage of 100% of the packaged units
Implementation of a CIP cleaning system for 2,000 and 5,000-liter reactors manufacturing oral liquids and nutritional products, and its associated bottler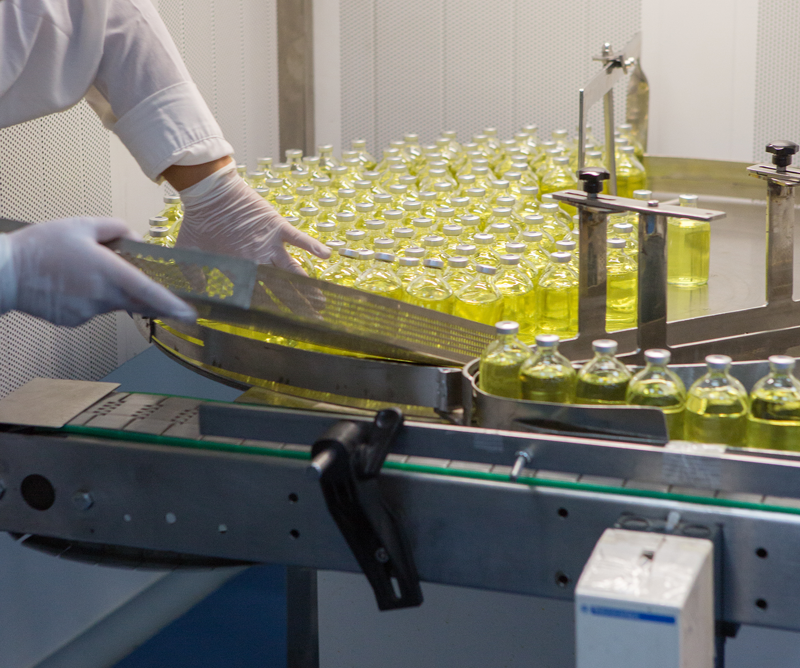 Labiana Life Sciences has become the First Laboratory of Veterinary Products with a system of serialization to ensure control of Unit Traceability applicable to different industrial sectors, to comply with existing international regulations and legislation worldwide, which regulate the concepts of tracking and traceability, adaptable to future legal requirements.
We work with a philosophy of continuous improvement and teamwork, with the total commitment of staff from all areas of the company.
Our goal is to improve customer service, with timely delivery, cost optimization, commitment to innovation and the quality of our products and services.
Consequently, LABIANA continues to evolve towards continuous improvement and optimization of production processes, improving processes and workflows, efficiency, quality, safety while also being committed to the environment.
Authorised manufacturing operations
STERILE PRODUCTS
Aseptically processed
Large volume liquids Solutions/Suspensions
Small volume liquids Solutions/Suspensions
Ampoules, Vials & Eyedrops
Terminally sterilized
Large volume liquids Solutions/Suspensions
Small volume liquids Solutions/Suspensions
Ampoules & Vials
Non-sterile products
Liquids for internal use
Oral solutions & Suspensions
Liquids for external use
Other solid dosage forms
AUTORIZATIONS
Psychotropic drugs
Hormonals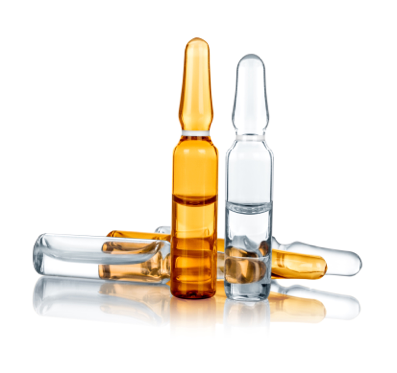 Labiana Pharmaceuticals, Corbera de Llobregat (Barcelona)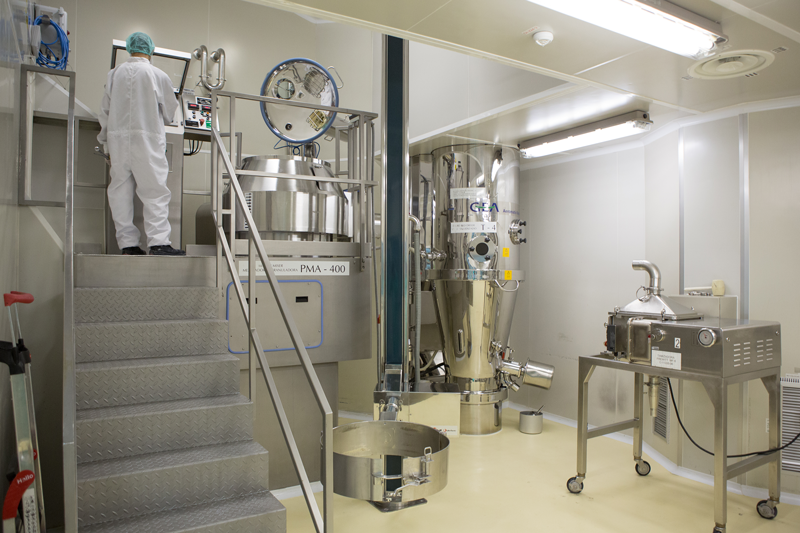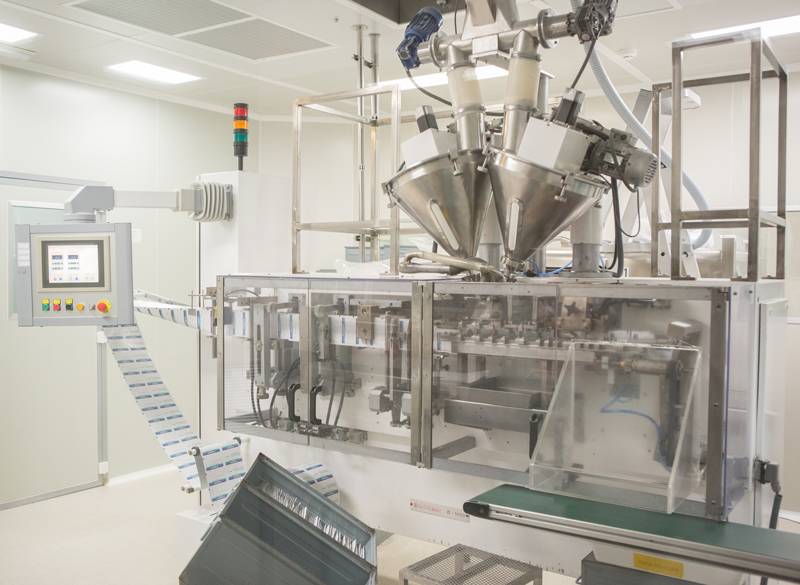 The Labiana Pharmaceuticals plant, located 25 km from Barcelona and 30 km from El Prat International Airport, specializes in human medicine products and has an industrial area occupying ​​8000m2 including a sterile manufacturing area, a solid manufacturing area, climatic chambers and a warehouse with 1156 locations.
In its Corbera de Llobregat facilities, Labiana Pharmaceuticals has three production areas (sterile liquids, non-sterile liquids and non-sterile solids).
In the ​​sterile products area, there is a manufacturing area with reactors of up to 300 liters capacity. There are five packaging lines for ampoules, vials, eye drops and nasal sprays. There also are two freeze-dryers for vials and ampoules. The sterile area is authorized to produce solutions and lyophilized for aseptic filling and terminal sterilization of liquids.
In the ​​non-sterile liquids area, Labiana Pharmaceuticals has reactors for manufacturing products with a batch size of up to 300L dosed in a line capable of conditioning vials or cans of up to 20 ml.
Finally, there are three production rooms in the ​​solids area, two rooms for wet granulation and one for sieves, prepared to mix batches up to 340 kg. It also has three compressors, an encapsulator and coating equipment for manufacture of sugar coated tablets (SCT) and film-coated tablets (FCT).
Labiana Pharmaceuticals has eight conditioning lines, four blister lines, two lines for bottle conditioning, one line for granulated sachets and one for ampoules in blisters.
Authorised manufacturing operations
STERILE PRODUCTS
Aseptically prepared
Lyophilisates
Ampoules & Vials
Small Volume Liquids Solutions for Injection (Eyedrops)
Terminally sterilized
Large Volume Liquids
Small Volume Liquids (Solutions for Injection)
NON-STERILE PRODUCTS
Capsules
Tablets
Film Coated Tablets
Sugar Coated Tablets
Liquids for external use
Other solid dosage forms
AUTHORIZATIONS
Psychotropic drugs
Hormonals