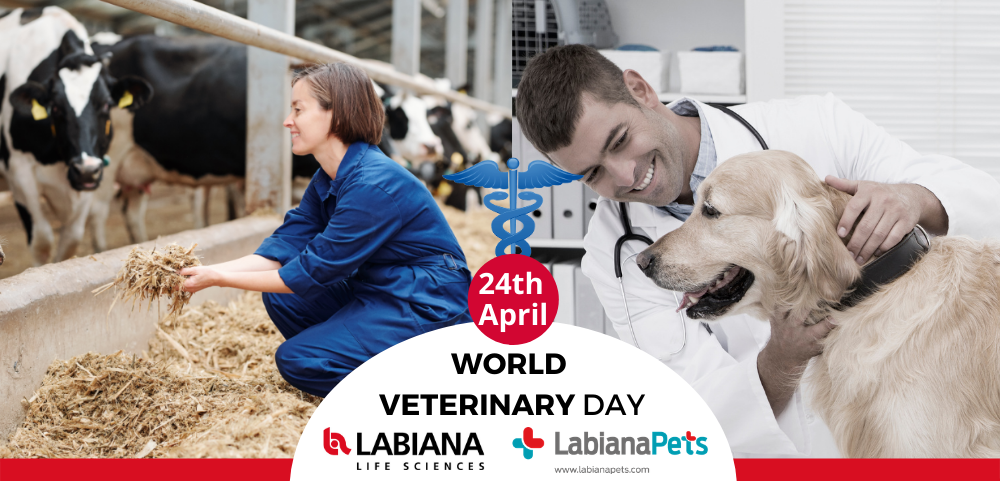 World Veterinary Day is an annual event that was created and established to promote and highlight the lifesaving work performed by veterinarians around the world. It is an opportunity to celebrate the contribution of veterinarians to the health of animals, society, and the economy.
The veterinary profession has more than 5,000 years of history. In early Mediterranean cultures, veterinary medicine was already part of the empirical practices of pastoralists.
Most people know veterinarians as "animal doctors" for our pets, livestock, horses, and a diverse variety of animals, however, veterinarians are also involved in public health to improve the health and well-being of animals, people, the environment and play an important role in our society. Veterinary medicine encompasses many aspects, including:
Research of disease outbreaks that can be transmitted from animals to humans (Zoonosis).
Research and developing of vaccines to control diseases in animals that can also help to prevent disease in humans.
Promoting animal welfare.
Taking care of animals that are included in the food chain, so that beef, pork, fish, and poultry products are safe and nutritious for human consumption.
Responsible use of medicines for animals, their proper nutrition, and the protection of the environment.
From Labiana Life and Labiana Pets, we want to congratulate all the professionals of the veterinary community, in recognition of their great work for the comprehensive care of society.