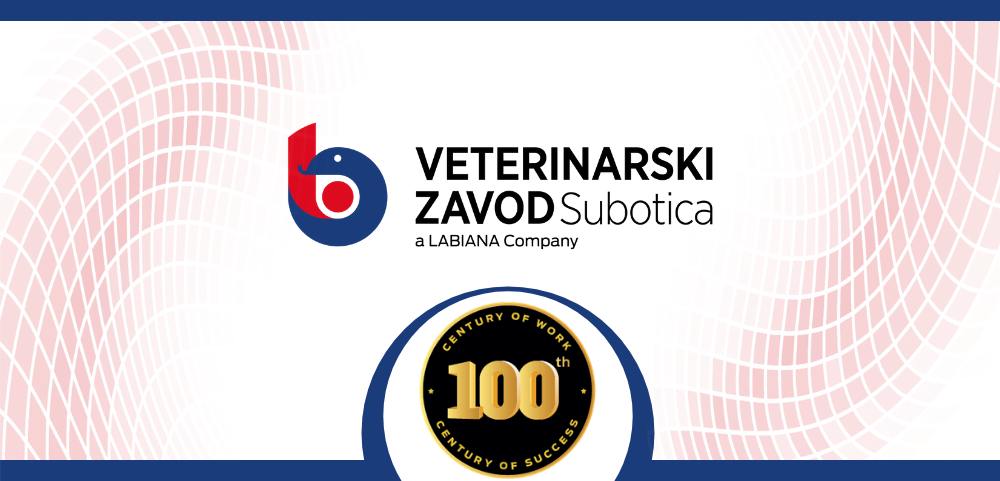 Veterinarski Zavod Subotica, a leading animal health product manufacturing company in Serbia also a reference throughout the Balkan peninsula, celebrates 100 years of success in the animal health sector. Its beginning dates to 1921 as a state-owned company under the name "Patria", "Institute for the production of serums Belgrade – Subotica". In the same year, the production of veterinary biologicals for the prevention of infectious diseases of animals began.
In 2019 Veterinarski Zavod Subotica has been 100% acquired by the veterinary pharmaceutical company Labiana Life Sciences S.A.U. Under the guidance and leadership of Labiana, today Veterinarski Zavod Subotica combines tradition and expertise to position itself as a new international player in the field of veterinary biological products, followed by pharmaceutical products, dietary supplements, dermo-cosmetic products, and biocides. Nowadays, Veterinarski Zavod Subotica puts to the service of new demanding markets in the animal health field 100 years of experience in the veterinary sector.
In its centenary, Veterinarski Zavod Subotica reaffirms its commitment and its ambition to be an innovative, efficient, and sustainable company, having a deep determination to assume the challenges of the 21st century.