6 out of 10 infectious diseases that affect human beings can be transmitted by animals (according to the European Centre for Disease Prevention and Control – ECDC)1.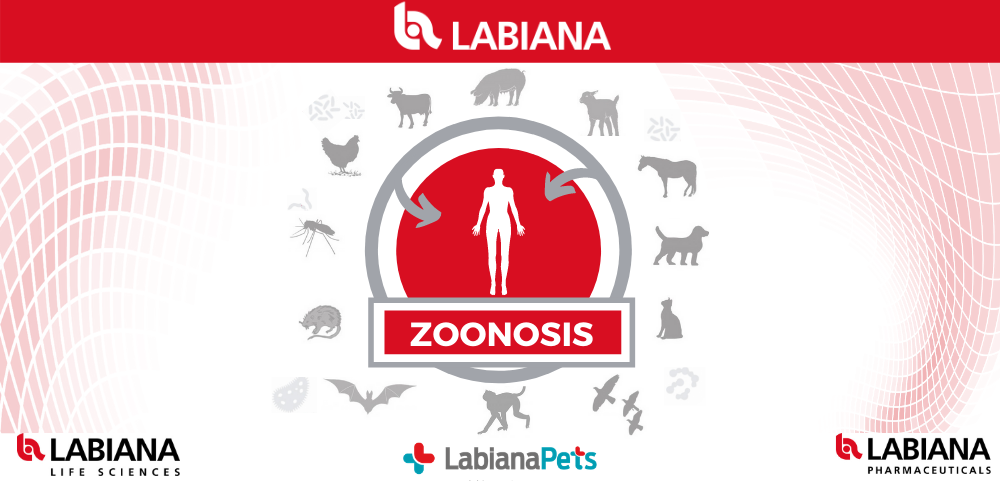 Zoonotic diseases are a group of infectious diseases that are transmitted from animals to humans. The risk of zoonotic disease transmission occurs at the human-animal interface through direct or indirect exposure to animals, animal products, or their environment2.
In many cases, the most effective and economical way to protect people is by controlling zoonotic pathogens as well as the animal of origin. This requires good coordination between all the agents involved with human and animal health and the ecosystems to implement actions at all levels. For all these reasons, veterinary medicine and animal health have become a priority for European countries and their policies, a primary factor that enhances the need and the growth of the veterinary vaccines.
Technological enhancements in vaccines developments, increased awareness of animal health care, increased investment by government agencies and associations, and increased demand for animal protein sources have contributed to reach a market size of $ 7.5 billion in 2018, and demand is estimated to increase at an annual growth rate (CAGR) of 8.2% from 2019 to 20253.
The importance of veterinary medicine is crucial to Labiana and LabianaPets to achieve the One Health concept. Veterinarians will play a fundamental role in preventing and identifying possible outbreaks of zoonoses that can lead to pandemics such as the COVID-19 nowadays.
1Cdc.gov. 2020. Animales (Zoonóticos). [online] Available at: <https://www.cdc.gov/onehealth/basics/zoonotic-diseases.html>
2 Who.int. 2020. OMS | Zoonosis Y Medio Ambiente. [online] Available at: <https://www.who.int/foodsafety/areas_work/zoonose/es/#:~:text=El%20mayor%20riesgo%20de%20transmisi%C3%B3n,%2C%20huevos)%20o%20su%20entorno.>
22025), V., 2020. Veterinary Vaccines Market Research Report: Market Size, Industry Outlook, Market Forecast, Demand Analysis, Share, 2019-2025. [online] Industryarc.com. Available at: <https://www.industryarc.com/Report/9591/veterinary-vaccines-market.html>