After its acquisition in 2019, we are proud to introduce the new Veterinarski Zavod Subotica corporate identity with a modern and attractive website and a completely renewed logo.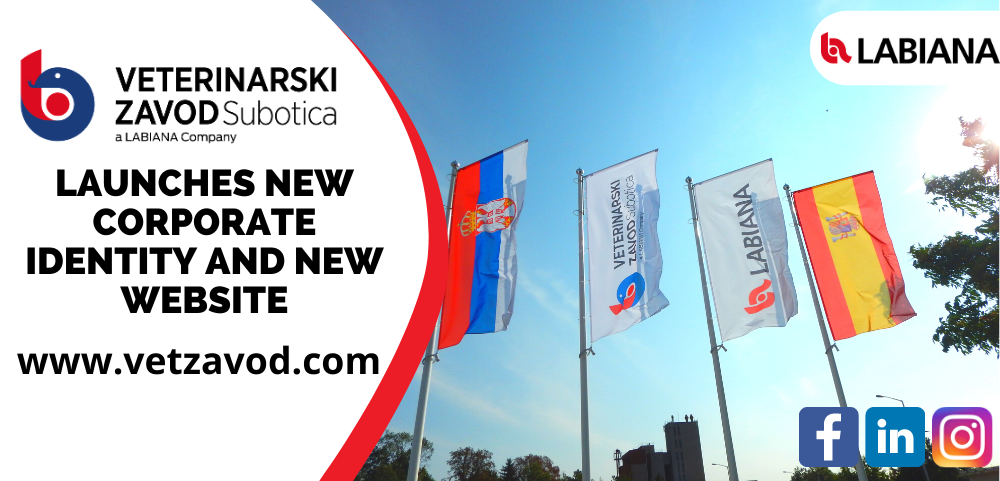 Since its establishment in 1921, Veterinarski Zavod Subotica has been evolving to become the leading manufacturer of veterinary pharmaceuticals in Serbia. This is the right time to move towards a new brand identity that represents a new vision and mission.
The new logo comes from the combination of Veterinarski Zavod Subotica old logo (created in the early years of its establishment), and our Labiana corporate logo. The two logos are harmoniously integrated, wrapped by a snake. The snake is part of the symbol of the veterinary profession, represents poison and remedy, what can be dangerous to health becomes a way of healing.
Thanks to this new brand identity, both companies will be positioned among the main companies in the field of animal health. Thanks to its experience of almost 100 years, Veterinarski Zavod Subotica has become a cutting-edge laboratory for manufacturing veterinary biological products, not only in Serbia but also in the whole Balkan region.
The new website will help positioning both in the national and international markets, to promote the range of biological products and expand contract manufacturing services.
Users and clients will find comprehensive information about biological, pharmaceutical, dermo-cosmetic, and biocidal products (products and services), as well as about services of Contract Manufacturing, R&D, manufacturing plants, and quality assurance services. Furthermore, Veterinarski Zavod Subotica is continuously searching for world-renowned distributors to expand its global reach.
The new website is available in three languages: Serbian, English and Spanish and has a page dedicated to the latest news. Moreover, it is linked to the new accounts on the main social networks (Facebook, LinkedIn, and Instagram) aimed to provide insights on our next events, exhibitions, new products and much more.