In response to the growing need for hands hygiene in the current times of COVID-19, Labiana has just launched its new hand sanitizer gel: Labiana Hydroalcoholic Gel.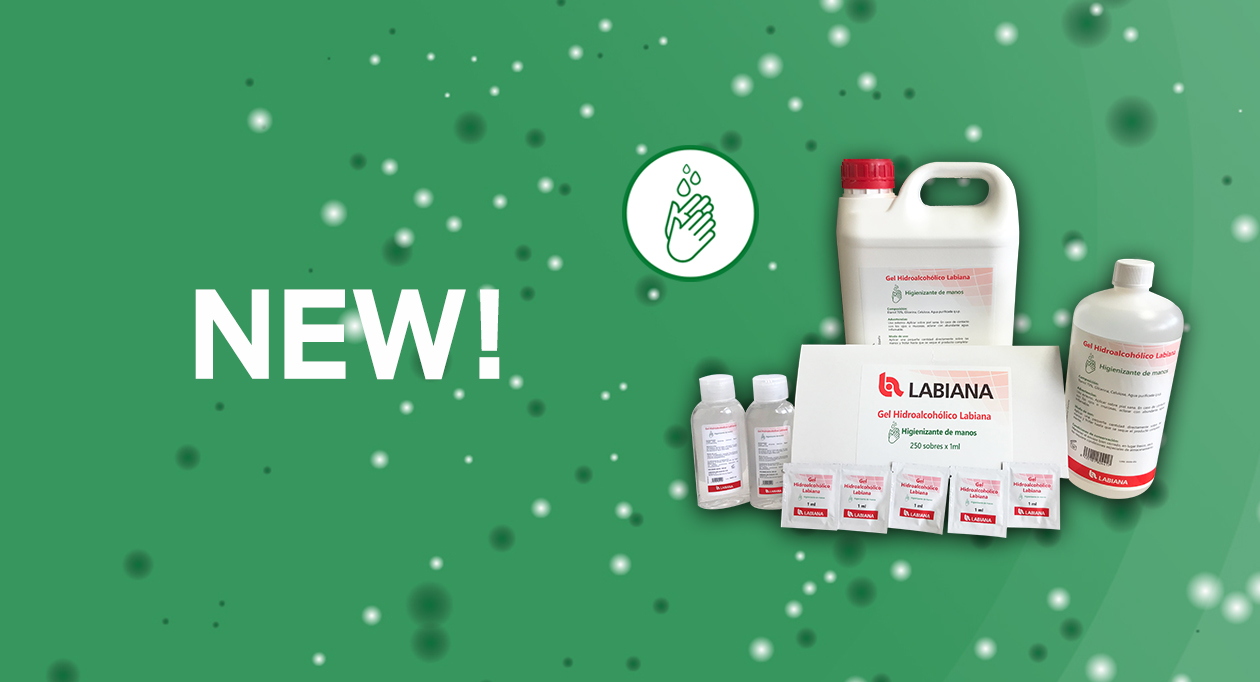 Endorsed by more than 60 years of experience in the pharmaceutical industry, Labiana ensures the highest quality and effectiveness of all its products.
Labiana Hydroalcoholic Gel is available in 4 practical presentations for all needs: 1ml (in boxes of 250 sachets), 100ml, 1L and 5L.
These presentations are intended for personal use as well as for industrial use, for health centers, companies, offices, shops, vehicles and much more.
Among its main properties, Labiana Hydroalcoholic Gel guarantees a correct cleaning and hygiene of the hands from the beginning:
The

70% percentage of Ethanol

[1] provides the necessary antiseptic properties against microorganisms that lie on the surface of the skin, with no irritation or damage

The presence of

Glycerine

ensures proper hydration and has an emollient action
Contact us for orders and for more information!
[1] Según la OMS, las soluciones de alcohol que contienen porcentajes de 60%-80% de alcohol son las más efectivas, pág. 30 33https://www.who.int/patientsafety/information_centre/Last_April_versionHH_Guidelines%5B3%5D.pdf