Labiana will exhibit at VIV MEA 2020 from August 31 to September 2.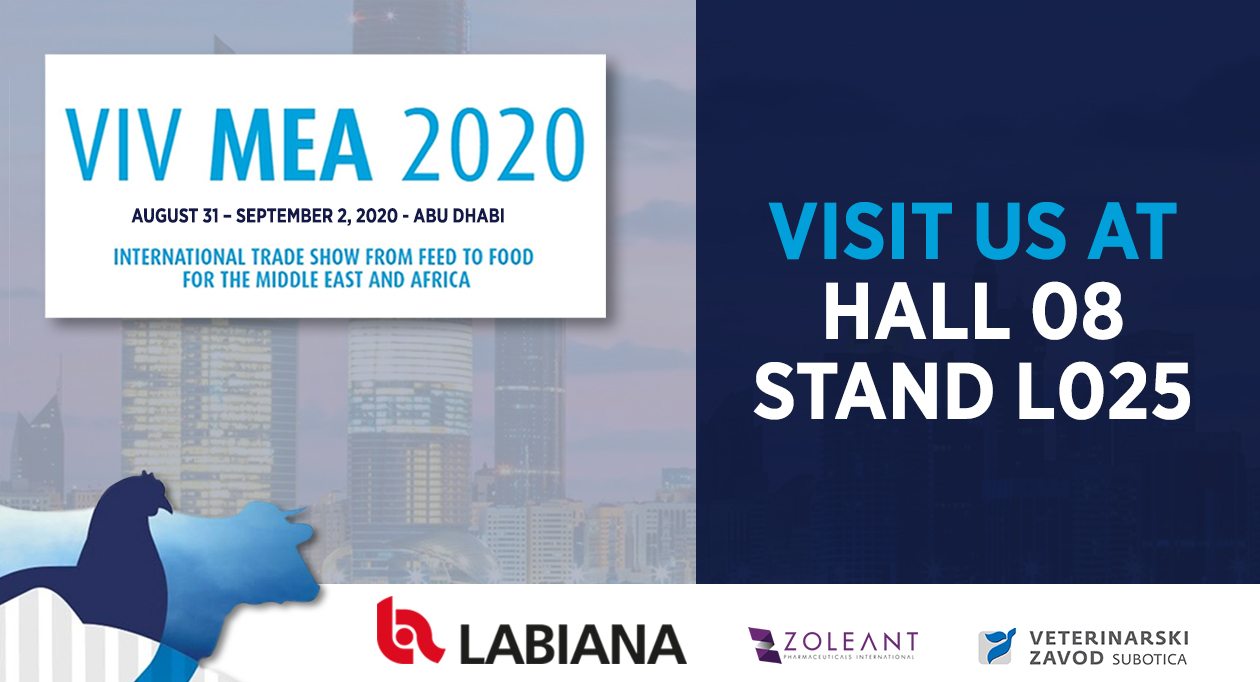 Labiana kicks off the 2020 international exhibitions at VIV MEA in Abu Dhabi, where it will exhibit for the first time with the newly acquired companies, Zoleant Pharmaceuticals International and Veterinarski Zavod Subotica.
Visitors who are going to stop by our booth nº L025, Hall 08 will have the opportunity to meet with the key team members of our three companies and expand business opportunities in the pharmacological division, as well as in the biological and animal nutrition divisions.
Labiana will offer a wide range of solutions for the animal health industry, providing an added value with the manufacturing of biologicals.
At VIV MEA Labiana will launch Poliovin®, vaccine for clostridial diseases in sheep and goats with activated immunization against diseases caused by: Cl. Perfringens type A, Cl. Perfringens type C, Cl. Perfringens type D, Cl. novyi type B, cl. septicum, Fusobacterium necrophorum, Arcanobacterium pyogenes, Staphylococcus aureus.
Nowadays, Labiana's strength relies on the importance of having qualified teams who are based in strategic areas of the world, such as Serbia and Turkey. This opens new horizons to increase our presence in Africa, Persian Gulf, Eastern Europe and many other emerging markets.
Labiana, always works