CPhI Worldwide, the world reference exhibition of the pharmaceutical industry, has already become a must attend event for Labiana. This year we are back as exhibitor in the 2019 edition which will take place in Frankfurt from November 5th to 7th. We will have the pleasure of receiving customers, suppliers and potential new partners at booth nº 76, Hall 12-C.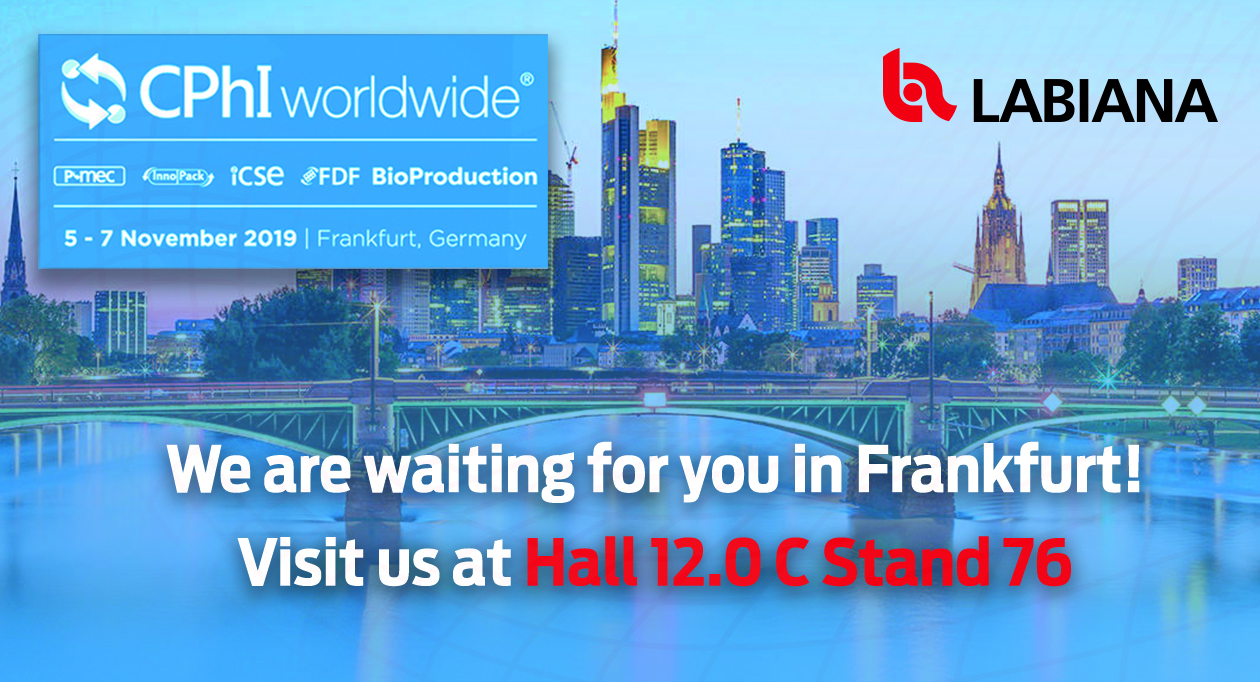 Our team will be happy to receive you and introduce you to our main services:
CDMO services: we will provide you with the highest quality, thanks to a globally experience endorsed by more than 120 satisfied customers, both in the pharmaceutical and veterinary field.
In & Out License Opportunities: we wish to explore together licensing opportunities, supported by our extensive knowledge of global markets. Relying on a global presence in more than 150 markets, with the endorsement of our own portfolio of veterinary products and the solid development in the pharmaceutical field, we are always looking for the best strategic partners.
Co-Marketing: our CDMO service is not limited to a single market. Based on our global presence, we offer our clients the possibility to expand their business to other new markets where Labiana is operating, being reassured of having allies already endorsed and certified by Labiana.
Co-development: in this 2019 edition we aim to broaden our horizons by searching for new strategic alliances in products co-development, both in the pharmaceutical and veterinary field.
Medical Devices: in the field of medical devices for the control, treatment and monitoring of diabetes, we offer excellent products and we are looking for new markets through new business partners.
Labiana invites you to visit our stand and discover our wide range of services!
To schedule a meeting during CPhI, do not hesitate to contact us via the following e-mail addresses:
HUMAN PHARMACEUTICAL SERVICES: business.pharma@labiana.com
CDMO ANIMAL HEALTH: terrassa_contract@labiana.com
ANIMAL HEALTH OWN PORTFOLIO: terrassa_export@labiana.com