Labiana Life Sciences is pleased to announce that as part of its current strategic development plan, on November 15th has acquired the 100% shareholding structure of the veterinary company VETERINARSKI ZAVOD SUBOTICA.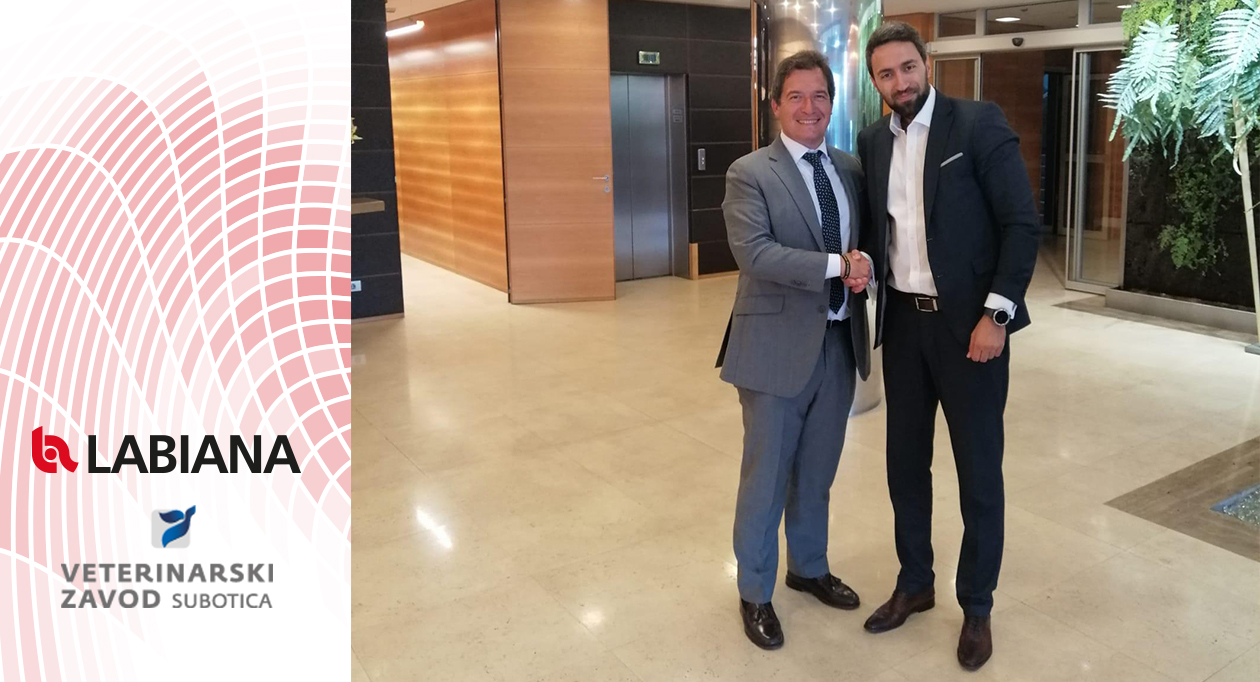 VETERINARSKI ZAVOD SUBOTICA is a company located in Serbia, founded in 1921 and part of the former Yugoslavia Patria Group, that included also Genera in Croatia. It is focused on the development and manufacturing of three basic segments in Animal Health with its technology: manufacturing vaccines (both viral, bacterial and autogenous), chemo-pharmaceutical products (sterile solutions aseptically filled and terminal sterilized, non-sterile liquids and solids) in EU-GMP authorized production areas and biocides (disinfection, disinsection and deratization-DDD). Thanks to its compliance with the ISO standards, as well as its HACCP and GMP certificates, VETERINARSKI ZAVOD SUBOTICA today exports to European Union markets, and recently to the Russian market as well.
LABIANA, since its founding in 1958, has undergone continuous evolution from being a manufacturer of nutritional products to become a modern and competitive company that is currently offering a wide range of contract development and manufacturing services for some of the most important companies in Europe, as well as Marketing Authorisation Holder of animal health products with circa 400 MA in more than 50 AEMEA and Latin American export markets.
Manuel Ramos Ortega, CEO of Labiana, said: "Thanks to this acquisition, LABIANA continues with its inorganic growth with its main focus on emerging markets, which started during the first half of 2019 with the purchase of the majority of the shares of ZOLEANT PHARMACEUTICALS, a company located in Turkey, complementing their production capabilities with several areas EU-GMP authorized. With LABIANA´s ambition to become a global niche player in the animal health industry, we think that this new transaction is another step on our well defined strategic growth plan that will help LABIANA reach its goal and become a relevant player on the Eastern European territories, as well as bringing new capabilities in R&D, production and marketing of vaccines and  biocides among then new lines that are very complementary and strategic for us in the AEMEA and Latin American region".