On December 10th-12th Serbia has been the arena of crucial economic and diplomatic events.
With the acquisition of 100% of the veterinary laboratory Veterinarski Zavod Subotica, Labiana positioned itself as the largest investor in the country not only in the research and manufacturing of the pharmaceutical-biological field but also as one of the main employees in Subotica area.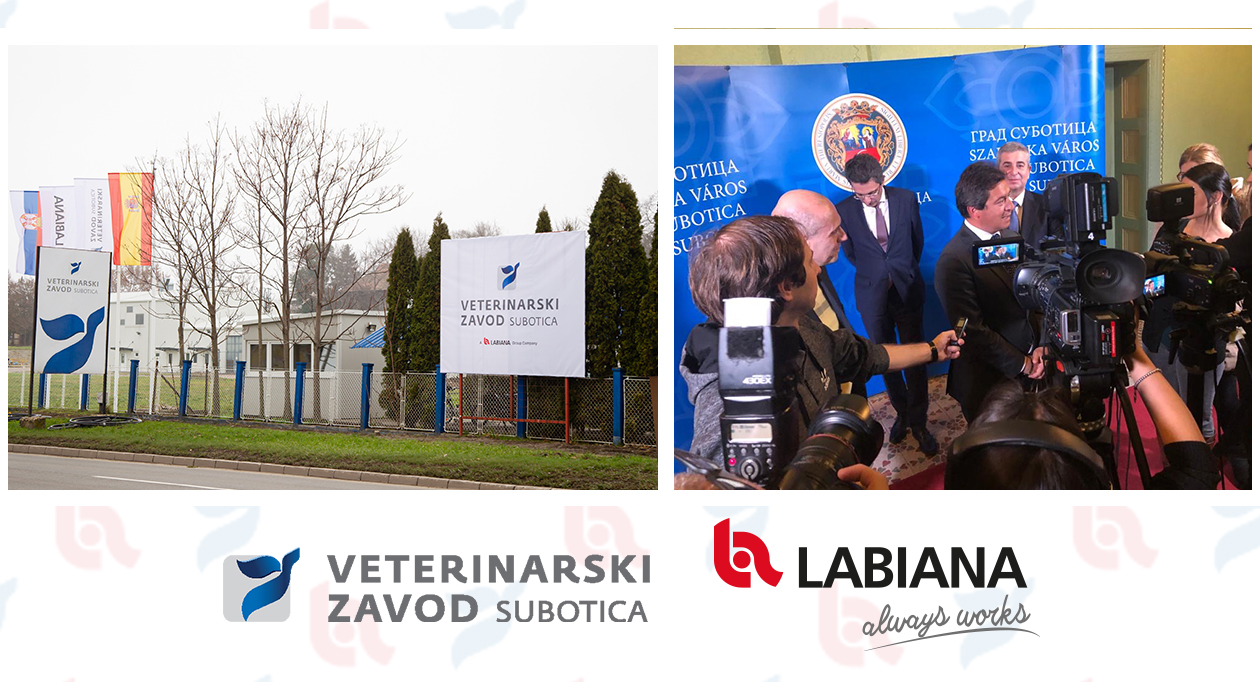 The visit of the CEO and president of Labiana, Manuel Ramos Ortega, has been followed by institutional meetings together with the ambassador of Spain in Serbia, Mr. Raúl Bartolomé Molina. On Tuesday, December 10th, they met the Minister of Agriculture, Mr. Branislav Nedimović, to explore the possibility of creating a national vaccine laboratory. On Wednesday 11th, they met the Serbian Medicines Agency to present the progresses in R&D of Veterinarski Zavod Subotica and to exchange knowledge on European regulatory standards, compared to the Serbian national standards. On Wednesday and Thursday, they met the mayor of the city of Subotica, Mr. Bogdan Laban, the assistant secretary of the Vojvodina Department of Agriculture, Mr. Mladen Petković, and the head of Tourism, Investment and Co-operation International of the city council of Subotica, Mr. Srđan Samardžić.
In addition to the visit to the manufacturing plant, a press conference has been organized at the City Council of Subotica where the ambassador and the mayor have discussed the importance of strengthening economic and cultural ties between Spain and Serbia. Currently, the acquisition of Labiana represents the largest Spanish investment in Serbia.
Manuel Ramos Ortega commented to the local media: "Veterinarski Zavod Subotica employees are definitely professionals in the area of ​​biological medicines, with great knowledge in the pharmaceutical field and, generally, in the animal health sector. I am glad that Veterinarski Zavod Subotica has become part of our group and will be a very important pillar for all our activities worldwide. "
With this trip to Serbia Labiana closes a 2019 of great relevance. The week ended up with a large Christmas dinner attended by the main national and international clients and suppliers of Veterinarski Zavod Subotica.