The 2018 edition of EuroTier, held in Hannover (Germany) from 13 to 16 November, has just concluded.
Labiana exhibited for the first time: this year is our 60th anniversary and we also celebrate a new and solid business strategy of entry into new foreign markets.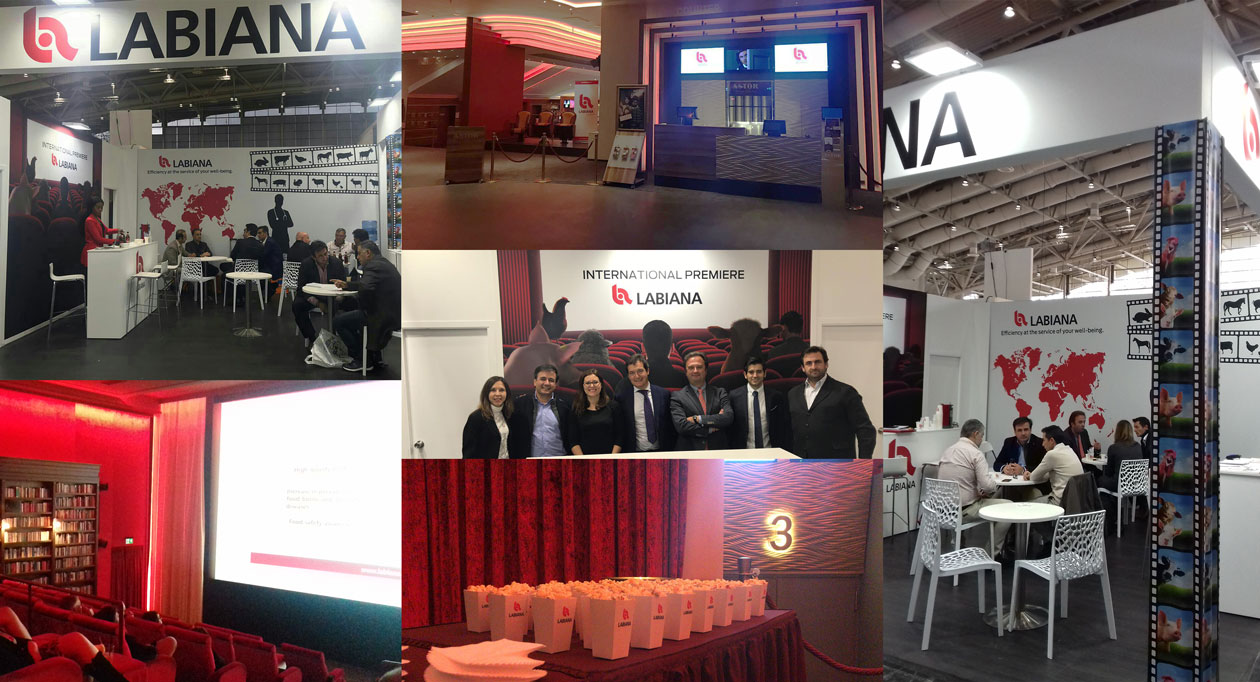 EuroTier is the animal health exhibition par excellence, receiving more than 1000 exhibitors and visitors from around the world dedicated to the animal health care (such as laboratories, distribution companies, manufacturers of equipment, machinery, etc.). Along the four days of the exhibition, our team had conversation with a huge number of customers and companies interested in establishing and/or strengthening business relationships with Labiana.
For this important anniversary, Labiana decided to go on premiere and the leitmotiv of the "movie premiere" has been permanently present throughout the fair, reaching its peak at the event organized with the worldwide network of distributors from the AEMEA countries at the exclusive Astor Grand Cinema on November 15th. Here Labiana introduced a new exciting project with future plans and released a new corporate video focused on the welfare of animals and people, as consumers of healthy products, which can be viewed from now on our website (www.labiana.com).
We want to express special thanks to our distributors who support us with the promotion of Labiana products and brand on a daily basis, as well as to all those companies and people who expressed a sincere interest in starting to actively collaborate with us.
We look forward to EuroTier 2020 edition with more great things to come!