Labiana, member of the A3P Spain committee, attended as guest speaker the workshop on "Cleaning by design" held in Barcelona on November 22nd.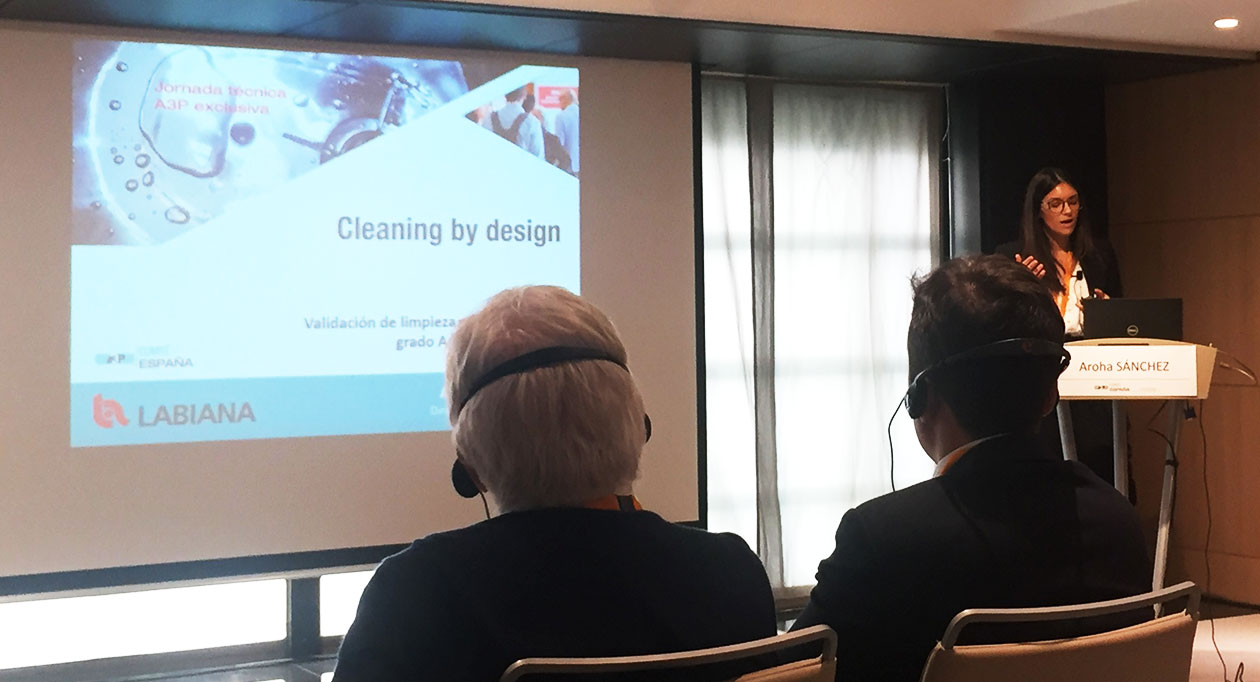 The event that brought together several laboratories and companies of the industry aimed to address cleaning processes with a full and complete view, from the design to the "post-validation" stages.
Mrs. Aroha Sánchez, Labiana Pharmaceuticals Deputy Technical Director, shared the experience of our laboratory based on the approach of the current regulations. The presentation addressed strategies based on risk management and toxicological criteria, which provide a scientific justification to the validation of cleaning procedures.
The main target is to optimize the resources allocated to one of the most important operations within the manufacturing process of medicines, so that compliance with the regulations and, above all, safety, stability and efficacy of the medicines are not compromised.
The "Cleaning by design" conference has definitely been a unique opportunity to share experiences with other professionals of the industry.