It is the beginning of the year and in Labiana we are working to organize the events that will mark our yearly agenda.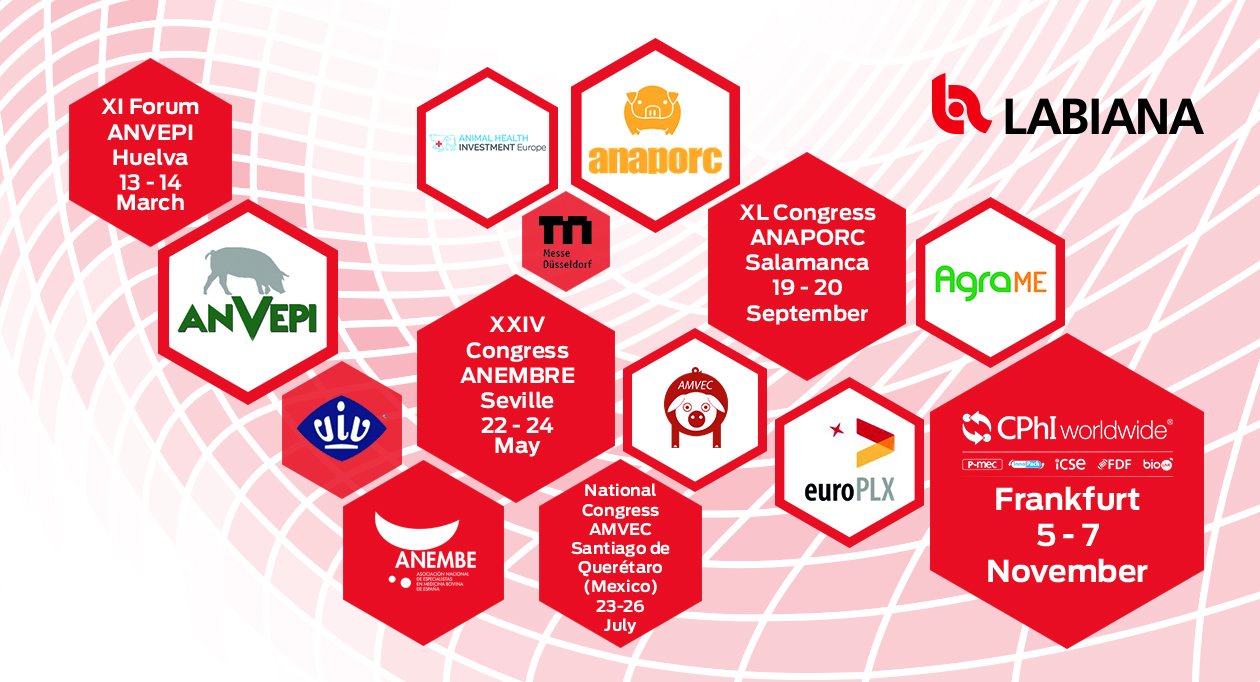 For the veterinary section, we will kick off with the 11th Anvepi Forum (National Association of Veterinarians of Iberian Pig) that will be held in Huelva on March 13th and 14th.
In May and September, we will assist to the 24th ANEMBE Congress, focused on bovine medicine, to be held in Seville from May 22nd to 24th and the 40th ANAPORC Congress, leading event in the porcine sector, which will take place in Salamanca on September 19th and 20th.
We will conclude the year with the most important exhibition of the pharmaceutical sector: the CPhI worldwide, which this year will return to Frankfurt from November 5 to 7. In all the above-mentioned events we will exhibit with our own booth.
Furthermore, our management and business development team will attend more international events to understand the evolution of the market and establish new contacts: EuroPLX and Animal Health Investment Europe in London, AGRAME in Dubai, CPhI South-East Asia and VIV Asia in Bangkok, Medica in Dusseldorf, just to name but a few.
Labiana Life Sciences and Labiana Pharmaceuticals will be awaiting you for new challenges and new projects!