NTC Novelty Technology Care visits Labiana Pharmaceuticals manufacturing plant in Corbera de Llobregat together with a delegation of 30 ophthalmologists from Italy.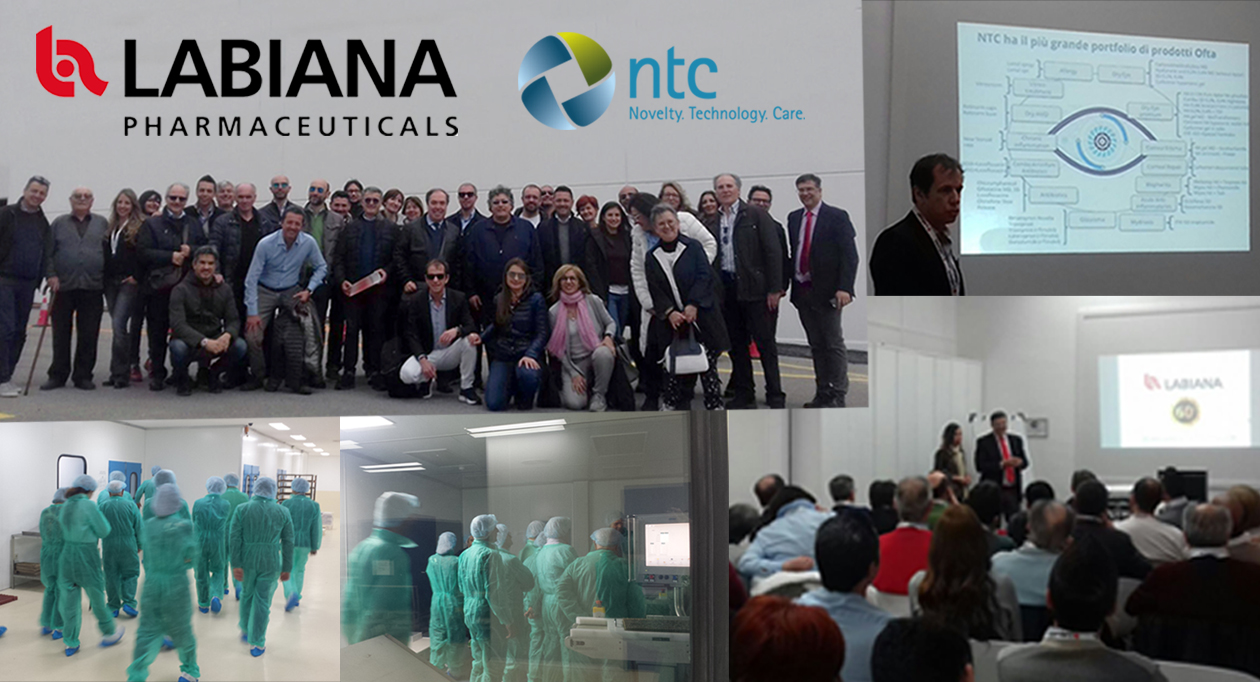 06.04.2018 LABIANA PHARMACEUTICALS On April 6 we received the visit of NTC Novelty Technology Care together with a group of 30 ophthalmologists from Italy. They were interested in seeing the site and the way pharmaceutical products are manufactured in Labiana. Besides, they introduced their own line of ophthalmic products.
Such events with healthcare professionals provide us with the necessary ingredients to continue innovating day after day.
In addition to a pleasant day, we can learn more about healthcare professional concerns, as well as identify future opportunities.
Labiana is committed to providing high-quality services and proves to be a transparent and trustworthy company.
We would like to thank the whole NTC Novelty Technology Care team and everyone who attended the event. Our heartfelt thanks to all of them for this great opportunity.