Frilab Laboratoires Pharmaceutiques and sales representatives from the Francophone  Africa countries visited the pharmaceutical manufacturing plant of Labiana located in Corbera de Llobregat (Barcelona).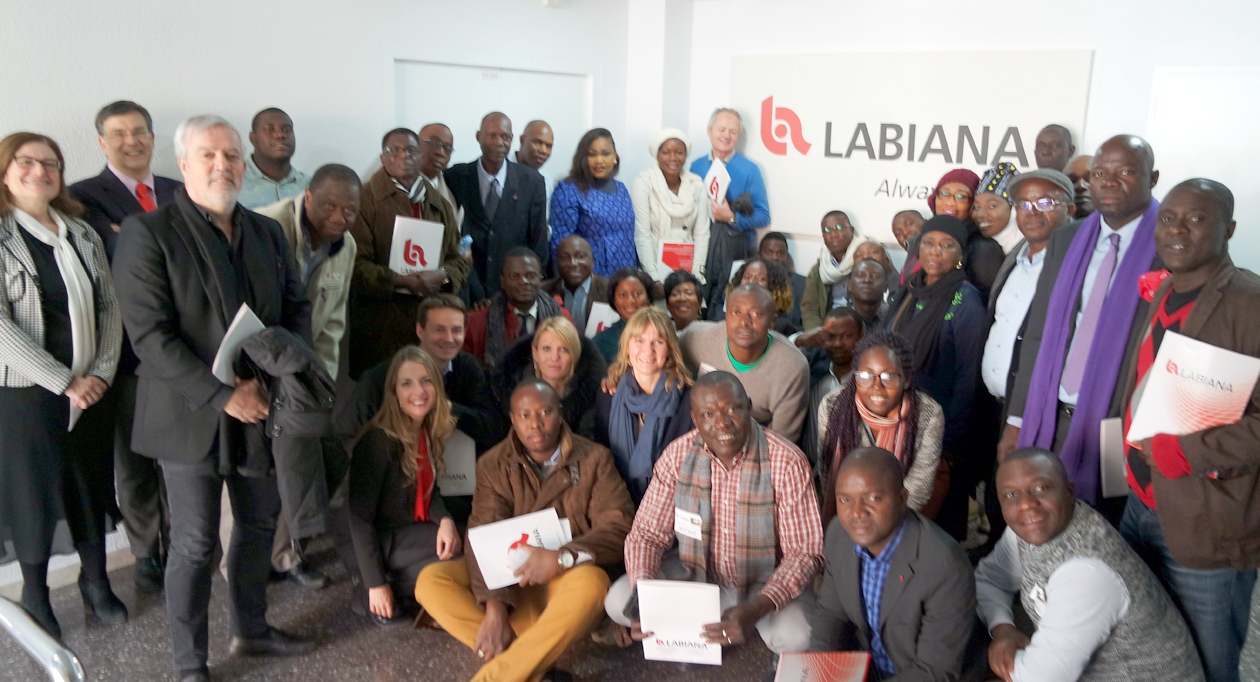 30.01.2018 LABIANA PHARMACEUTICALS Last Thursday January 18th we received the visit of our Swiss partner Frilab together with a large group of their sales representatives from the francophone area of West Africa.
Countries such as Congo, Gabon, Guinea, Mauritania are some of the destinations of the products we manufacture.
The good relationship with our business partners is one of the main keys to our success in the export markets.
In Labiana we are aware of the importance of face-to-face communication and joint activities, thus we dedicate time to our clients to understand both their individual requirements and the geographical complexities of their countries. Our aim is to offer high-quality products and provide a customized service.
In addition to a pleasant day of socio-cultural exchange, such meetings allow us to know more closely the specific needs of our clients, as well as the characteristics of each market: in this way and with the flexibility provided by a CDMO, we are able to meet their specific requirements.
We would like to thank the whole Frilab team and everyone who arranged and attended the event. Our heartfelt thanks to all of them for this great opportunity.