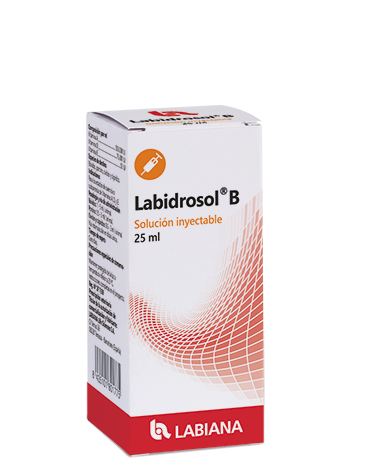 ---
---
Active substances
Nicotinamide, D-panthenol, vitamin B1, B2, B6, B12.
---
Indications
Treatment of vitamin B complex deficiencies
---
Dosage and route of administration
Bovine, Equine: Adults: 5-10 ml/animal. Calves/Foals: 1-5 ml/animal.
Ovine, Caprine, Porcine: 1-5 ml/animal.
IM administration, two or three times a week.
---
Withdrawal period
Zero days.
---
Presentations
25, 50, 100 and 250 ml vials.
Registry No. 6064 NAL
---