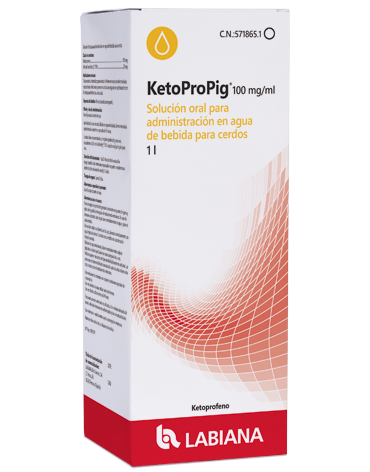 ---
In Spain registered as Kepropig® 100 mg/ml
---
Active substance
Ketoprofen.
---
Indications
Porcine (fattening pigs): Symptomatic treatment to reduce fever in cases of serious infectious respiratory diseases in combination with the appropriate anti-infective therapy.
---
Dosage and route of administration
0.03 ml /kg of body weight in drinking water.
---
Withdrawal period
Meat: 2 days.
---
Presentations
1 litre bottle. Each container includes a polypropylene measuring cup graduated from 10 to 75 ml.
Registry no. 1889 ESP
---