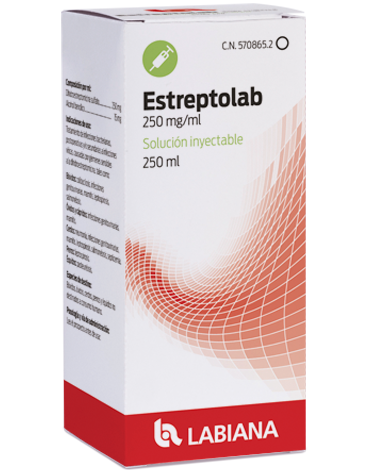 ---
---
Active substance
Dihidroestreptomicina (sulfate).
---
Indications
Treatment of infections caused by strains of Leptospira spp. sensitive to dihydrostreptomycin.
---
Dosage and route of administration
1 ml/10 kg body weight per day, for 3-4 days IM route.
---
Withdrawal period
Bovine (calves up to 100kg). Meat: 83 days. Milk: Its use is not authorized in animals whose milk is used for human consumption.
Porcine. Meat: 73 days.
---
Presentations
250 ml vial.
*100 ml registered in Mexico.
Registry no. 3590ESP
---