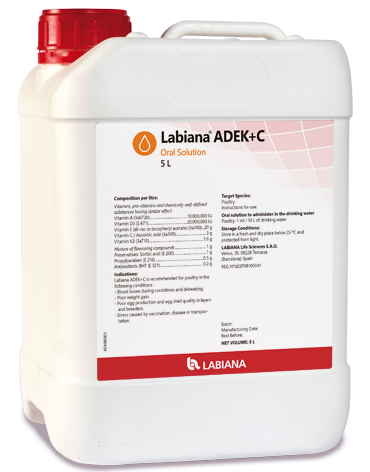 ---
---
Components
Vitamin A, C, D3, E, K3.
---
Indications
Blood losses during coccidiosis or beak trimming. Low weight gain. Low egg production and/or egg shell quality in layers. Stress caused by vaccination, disease or transport. Blood clotting.
---
Dosage and route of administration
Poultry: 1 ml/10 litres of drinking water.
---
Presentations
200 ml and 1 litre bottles. 5 litres jug.
αESP-08100341
---