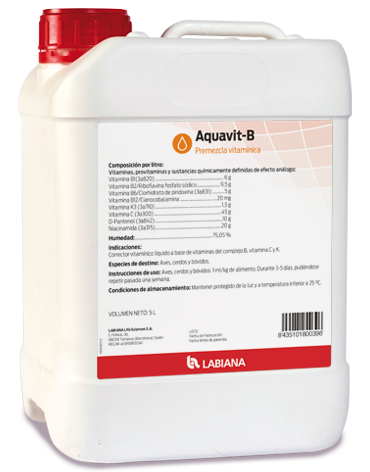 ---
---
Components
Vitamin B1, B2, B6, B12, C, K3, niacinamide, D-panthenol.
---
Indications
Vitamin supplement in oral solution with vitamin B complex, vitamin C and K.
---
Dosage and route of administration
Poultry, porcine and bovine: 1 ml/Kg of feed or litre of drinking water. For a period of 3-5 days; may be repeated after one week.
---
Presentations
200 ml and 1 litre bottles. 5 litres jug.
αESP-08100341
---