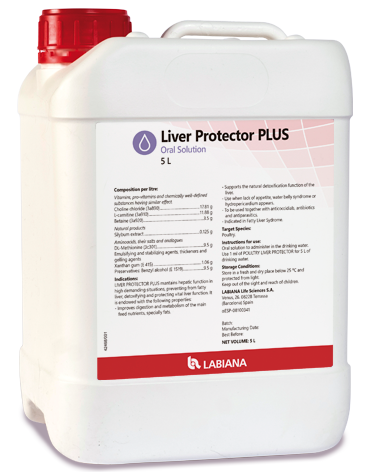 ---
---
Components
Choline chloride, L-carnitine, betaine, silybum extract, DL-methionine.
---
Indications
Improves digestion and metabolism of the main feed ingredients, especially fats. It aids in the natural detoxification function of the liver. Use for lack of appetite, water belly syndrome or hydropericardium. Use in conjunction with anticoccidials, antibiotics and antiparasitics. Indicated in Fatty Liver Syndrome.
---
Dosage and route of administration
1 ml of Liver Protector Plus for 5 litres of drinking water.
---
Presentations
200 ml and 1 litre bottles. 5 litres jug.
αESP-08100341
---