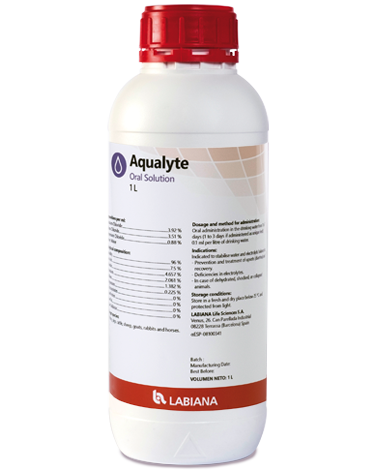 ---
---
Components
Magnesium chloride, potassium chloride, sodium chloride.
---
Indications
Recommended to stabilize the water and electrolyte balance. Prevention, treatment and recovery from diarrhoea. Electrolyte deficiency. In dehydrated, distressed or collapsed animals.
---
Dosage and route of administration
0.1 ml per litre of drinking water. From 1 to 7 days (1 to 3 days if it is administered as the only food).
---
Presentations
150 ml and 1 litre bottles. 5 litres jug.
αESP-08100341
---