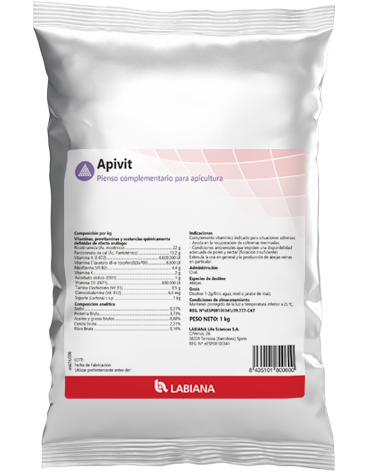 ---
---
Components
Niacinamide, calcium D-pantothenate, vitamin A, B1, B2, B12, C, D3, E, K3.
---
Indications
Vitamin supplement indicated for demanding situations. Recovery of exhausted hives. Environmental conditions that prevent the adequate availability of pollen. Stimulate breeding in general, and the production of queen bees in particular.
---
Dosage and route of administration
1-2 g/litre of drinking water, honey or corn syrup.
---
Presentations
100 g sachet. 1 kg bag.
αESP-08100341
---