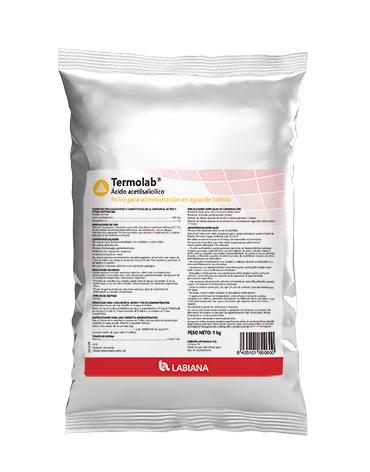 ---
1 kg, 3 kg and 10 kg
---
Active substance
Acetylsalicylic acid.
---
Indications
Porcine: Symptomatic treatment for the reduction of moderate pyrexia (less than 41.5 °C) associated with infectious diseases, in combination with appropriate anti-infective therapy.
---
Dosage and route of administration
35 mg /kg body weight, every 12 h until remission of the fever or for a maximum of 5 consecutive days. Administer by oral route, dissolved in drinking water.
---
Withdrawal period
Meat: 1 day.
---
Presentations
1 and 3 kg bottles. 1 kg bag. 3 and 10 kg drums.
Registry no. 3164 ESP
---