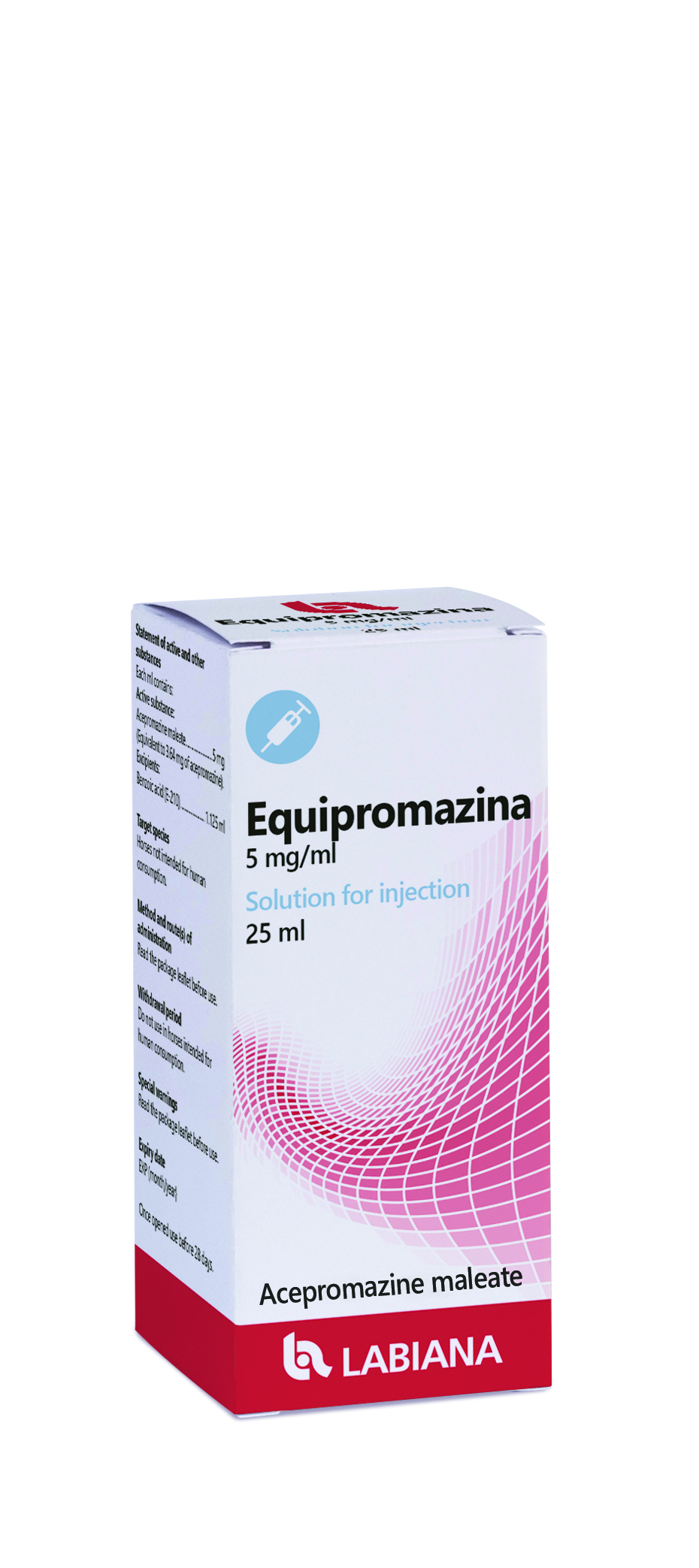 ---
---
Active substance
Acepromazine maleate.
---
Indications
Horses not intended for human consumption: Tranquilizer for handling difficult animals and in stressful situations for the animal. Anaesthetic premedication to reduce the use and toxicity of general anaesthesia. Adjuvant in equine spasmodic colic treatment.
---
Dosage and route of administration
Moderate sedation (without subsequent anaesthesia). IM route: 0.1-0.2 ml / 10 kg of body weight Anaesthetic premedication. IM route: 0.06 -0.1 ml /10 kg of body weight IV route: 0.04-0.08 ml /10 kg of body weight Adjuvant in the treatment of spasmodic colic. IM or IV: 0.08 ml /10 kg of body weight Administration routes: IV, IM.
---
Withdrawal period
Do not use in horses whose meat or milk is used for human consumption.
---
Presentations
25 and 100 ml vials.
Registry no. 2.082 ESP
---