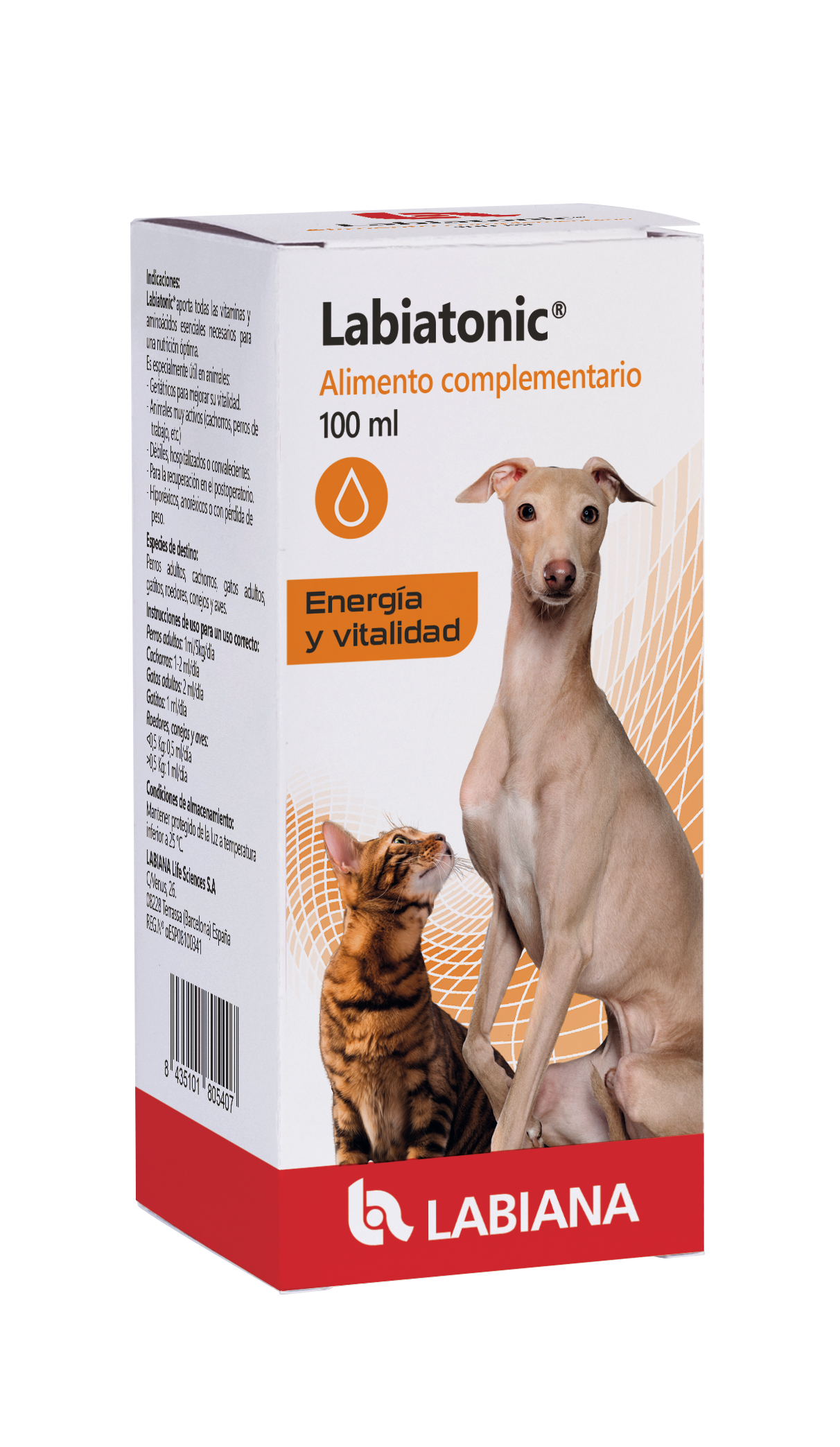 ---
---
Composition
Rice protein, pea protein, carob germ, wheat protein, corn gluten, soy
protein concentrate, glycerin, propylene glicol and sodium bicarbonate.
Vitamins: Vitamin A, Vitamin D3, Niacinamide, D-pantenol, Vitamin B2, Vitamin E, Vitamin C, Vitamin K3, Vitamin B1, Vitamin B6, Folic acid.
Amino acids: Alanine, Aspartic acid, Cysteine, Glutamic acid, Glycine, Proline, Serine, Tyrosine, Arginine, Histidine, Isoleucine, Leucine, Valine, Lysine, Methionine, Phenylalanine, Threonine and tryptophan.
---
Indications
Labiatonic provides all the essential vitamins and amino acids necessary for optimal nutrition. It is useful in animals:
Geriatrics to improve their vitality.
Very active (puppies, working dogs, etc.).
Weak, hospitalized or convalescent.
In recovery during the postoperative period.
Hyporexic, anorexic or suffering from with weight loss.
---
Dosage
Oral administration. Use the dosing syringe to measure and administer the corresponding amount.
Dogs: Adults: 1 ml /5 Kg per day. Puppies: 1-2 ml per day.
Cats: Adults: 2 ml per day. Kittens: 1 ml per day.
Rodents, rabbits and birds: < 0.5 kg: 0.5 ml a day. > 0.5 kg: 1 ml a day.
---
Presentation
100 ml bottle with dosing syringe.
αESP08100341
---