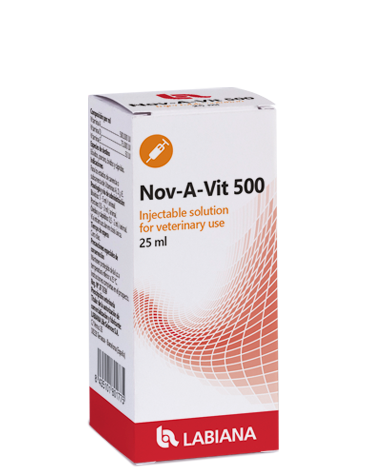 ---
---
Active substances
Vitamin A, D3, E.
---
Indications
Prevention and treatment of deficiencies in vitamins A, D3 and E. Prophylaxis and treatment of rachitis. Reduction of the effects of stress caused by infective diseases, metabolic alterations or environmental causes. Infertility in breeding animals due to a vitamin deficiency. Young convalescent, weak or orphaned animals.
---
Dosage and route of administration
Bovine: 1-5 ml/animal.
Ovine and caprine: 0,5-2 ml/animal.
Porcine: 0,5-3 ml/animal.
IM route.
---
Presentations
25, 100 and 250 ml vials.
Registry no. 11024 NAL
---