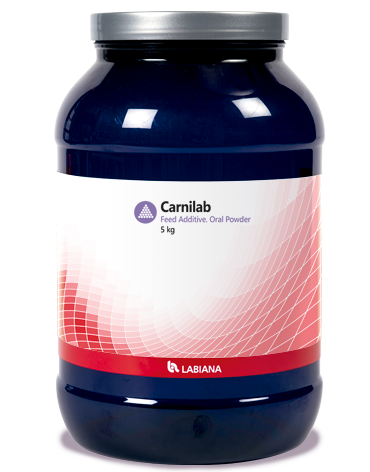 ---
---
Components
Glucosamine, chondroitin sulphate, calcium carbonate, dicalcium phosphate, magnesium carbonate, sodium chloride, niacinamide, vitamin A, B1, B2, B6, B12, C, D3, E, K3, choline chloride, D-panthenol, L-carnitine, folic acid, biotin, lysine, DL-methionine, zinc, manganese, iron, copper, potassium iodide.
---
Indications
Recommended for horses and camels subjected to intense exercise.
---
Dosage and route of administration
25 g in feed, twice a day (50 g/day).
---
Presentations
1 and 5 kg jars.
αESP-08100341
---